Windows XP VPN Configuration
1. Open the [Network Connections]
Click the Start button, goto [Settings] and select [Network Connections].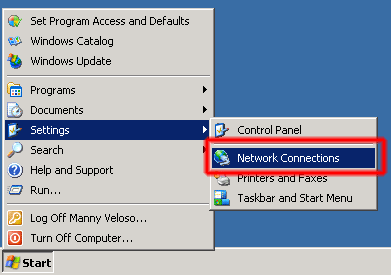 2. Create a new connection
Click [Create a new connection] on your left panel.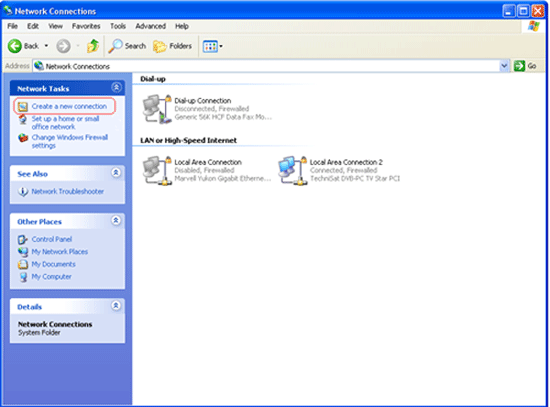 3. CLick [next] to continue
Click [Next] to continue.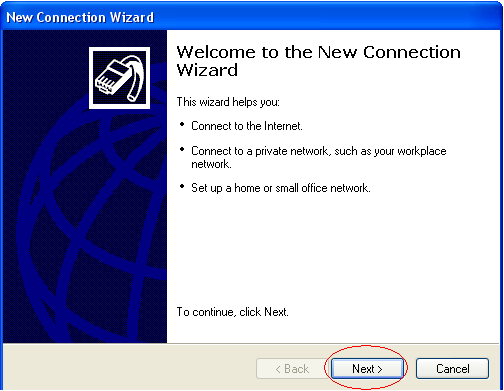 4. Select Connection Type
Select [Connect to the neywork at my workplace] and click [Next].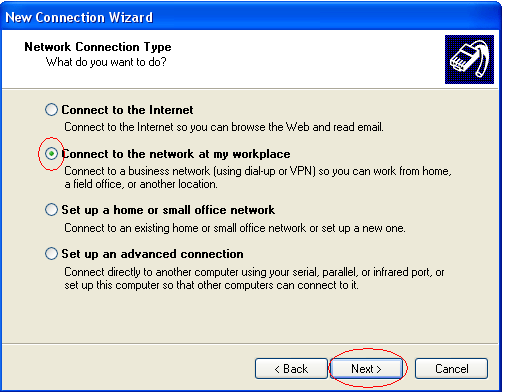 5. How to connect to internet
Select [Virtual Private Network connection] and click [Next].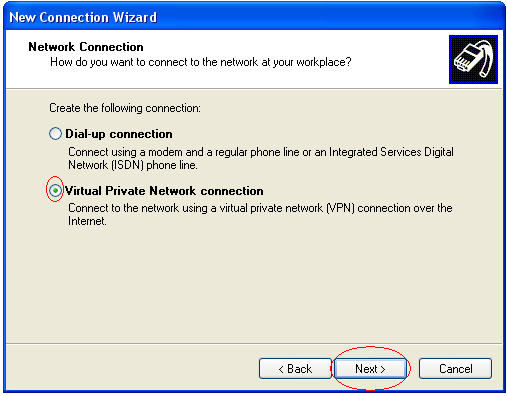 6. Connection Name
Type in [MoreVPN] as the connection name and click [Next].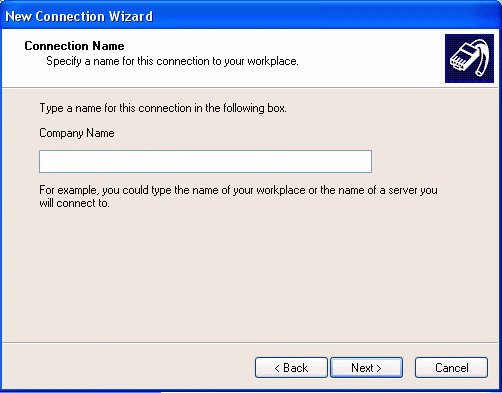 7. Autodial or initial connection
Select [Do not dial the initial connection] and click [Next].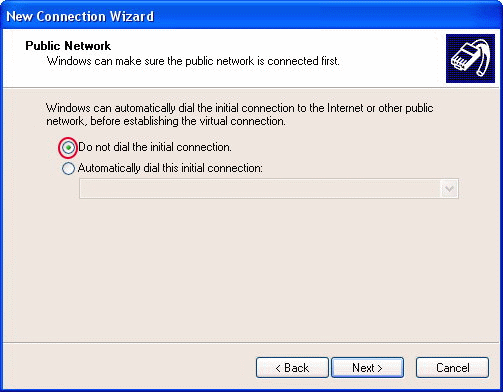 8. VPN Server Selection
In this screen, enter the given VPN server IP address. Type in the IP(something like 123.456.789.123) given to you in the Welcome Mail for VPN Server. In future we will have US, UK, CA servers, here is where you change the server.
9. MoreVPN Connection Ready
Your MoreVPN connection is ready. Add a shortcut to your desktop so you can dial this VPN connection at any time.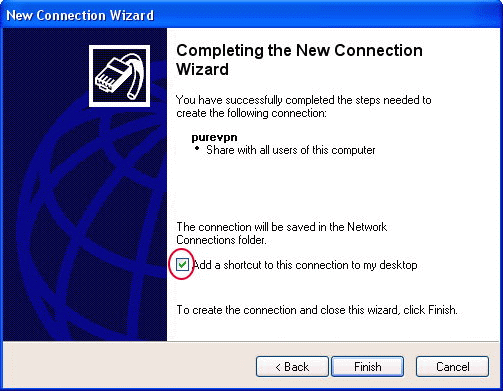 10. VPN Properties
Click on the [Properties] as circled in below picture.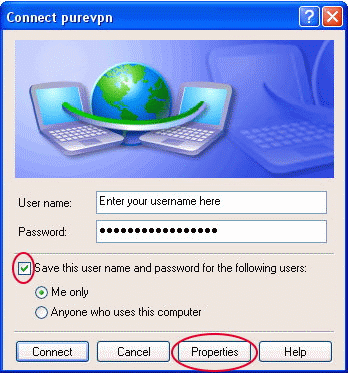 11. PPTP Type of VPN
Click on tab [Networking], make sure the default is [Automatic].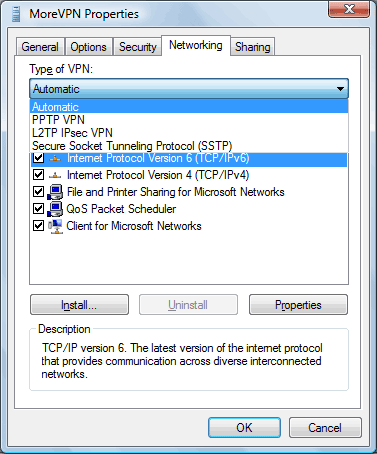 12. How to connect to Morevpn?
Double click the MoreVPN icon on your desktop. Enter your username & password. Click on
[Connect].
That's all, you are now connected to MoreVPN.